The seemingly all-powerful Covenant has recruited to its service some of Sangheilios' most powerful and noble weapon-ers. Though misguided, they fight for a cause they absolutely believe in. On the other hand, your comrades have Thanos of Titan as an ally. Admittedly a dubious honor, but also a definitive advantage.
Here I will chronicle my hunt for these vanguard so that Death shall have it in stone as well as blood. There is no need of thanks. Not yet at least. For this is simply step one.
Reading music:
** notes exact spawn location can vary within the general area.
Note: B.O.B.s will appear at random, once on every playthrough. It is possible to start from a Rally Point and have a B.O.B. spawn before the level ends. Unknown if swapping host affects the spawns.
Note:BOBs that pilot Banshees are easily spotted. They will have a boost-tail on at all times and as far as I know they do not boost or fire. You do not receive a BOB medal, nor is a gold armored Ranger-Elite ejected when destroyed. You will receive "challenge" credit.
Winter Contingency:
This was a most intriguing find. Not only was this B.O.B. exterminated with minimal damage, it seemed to be guarding a most glorious treasure. A datapad containing a mysterious journal entry. Is this the trail I've been looking for? This prime-B.O.B. has initiated Step 2, the discovery of the P.A.T.R.I.O.T.S.:**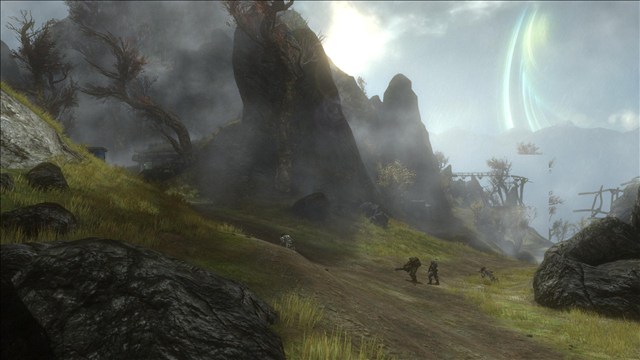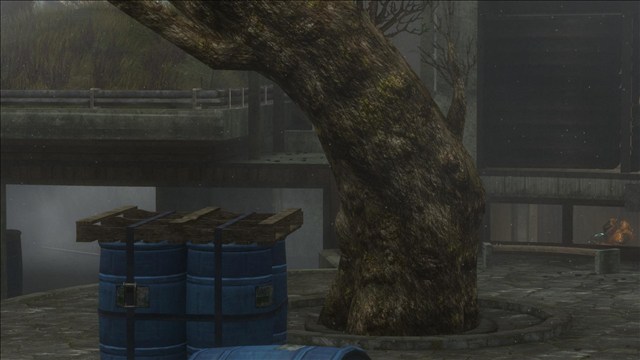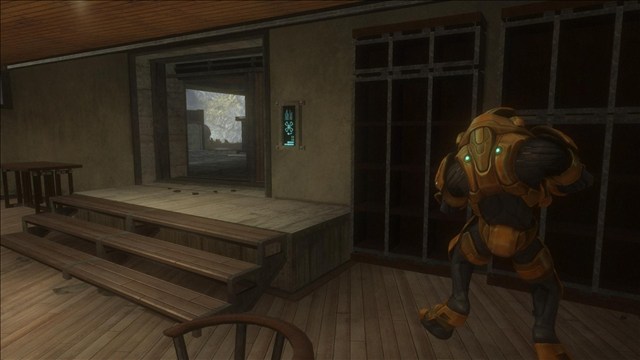 N6-P broke the back of Universe-Prime's B.O.B. I, Thanos believed they were her heralds, but I was premature in my beliefs. She has sent this "Covenant" here to die for me. She has sent N6 to be MY herald. This will be our monument to her: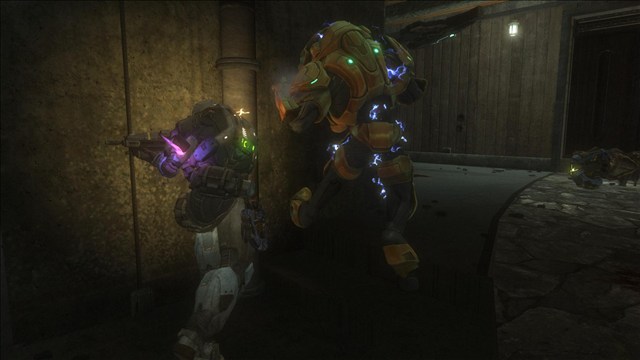 Subject #2 was discovered by the cliff-edge settlement. It lay in ambush for N6-ARC-64 and its team:**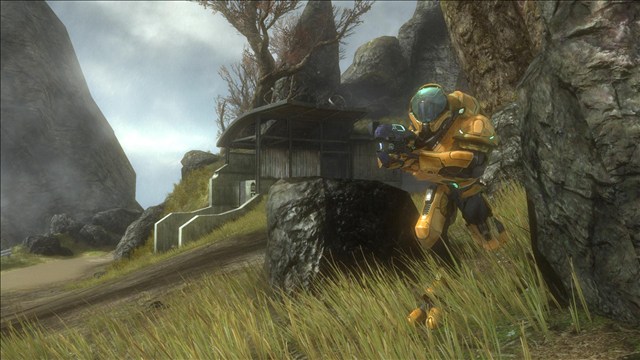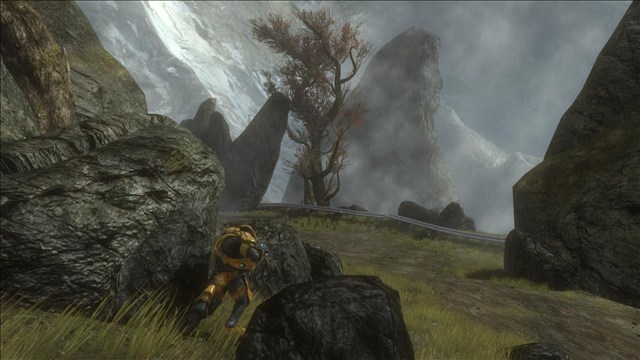 After a lengthy firefight, N6-ARC-64 was able to penetrate the B.O.B.'s shields and implode its cranium with small yet powerful projectile weapon: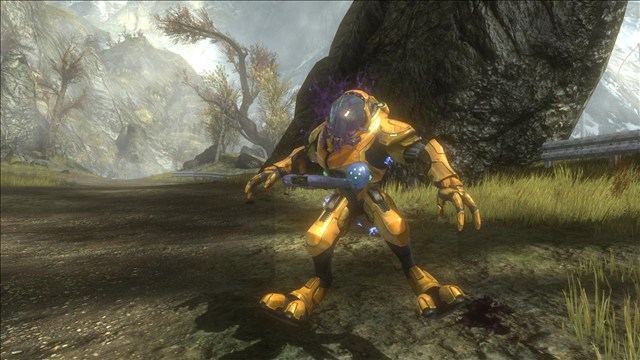 This malevolent #3 ambushed N6-ARC-69 and its fellow troopers at the far bridge:**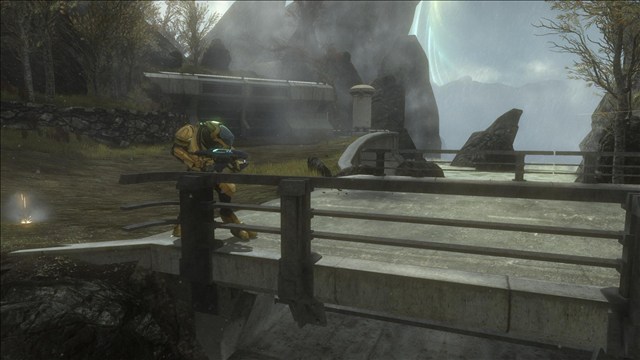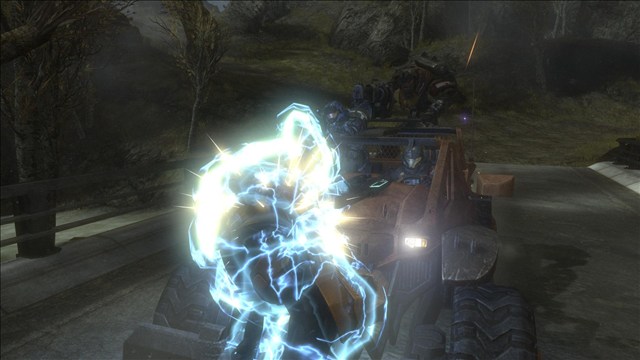 This splattered Sangheili shall keep my grin for most of the day: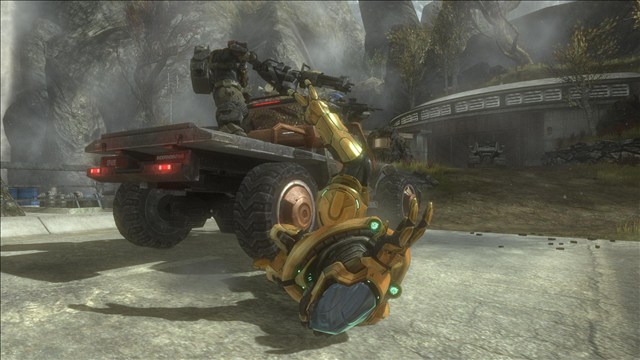 ONI: Sword Base:
Most curious indeed. 2 B.O.B. variants were encountered in 1 visit by the lone N6-ARC-99. I, Thanos, am now in possession of 1 very intriguing suit in conclusion to this hunt. Adorned in ivory and silver rather than gold and cobalt, it will keep me contently busy for at least a moon: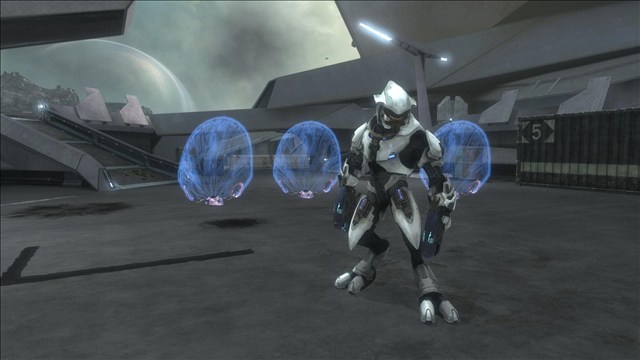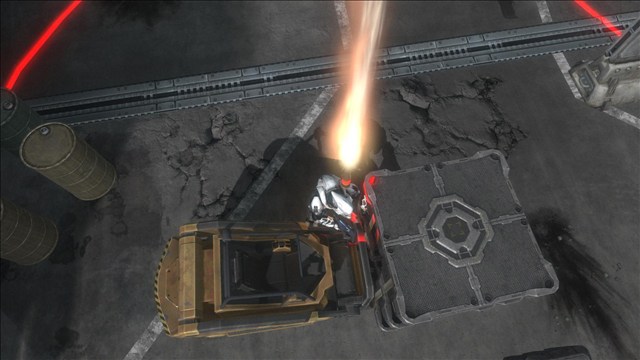 #4 attempted to either flee or flank N6-ARC-99. As a near failure from an earlier ARC had my mood most foul and though intervention was not needed, eliminating this one from orbit has brought Thanos a bit of contentment. No body was recovered: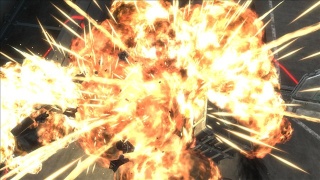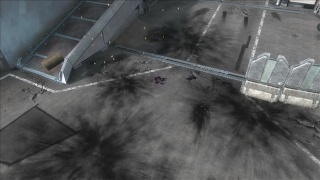 #5 was in the atrium where N6-ARC-99 regrouped with its squad. Located on the 3rd floor and across from the squad of Troopers: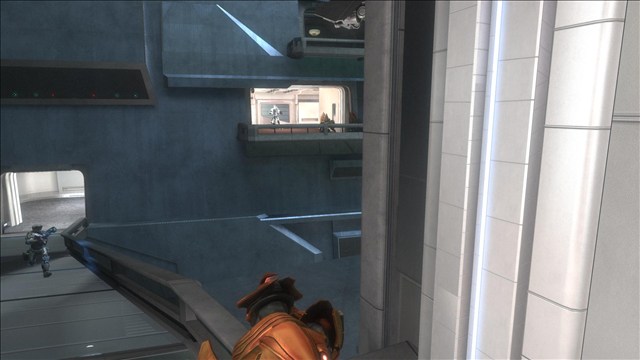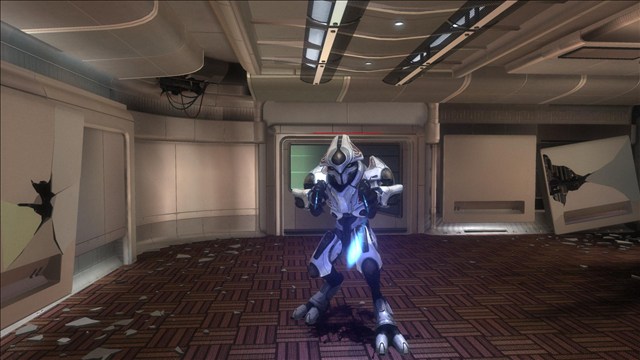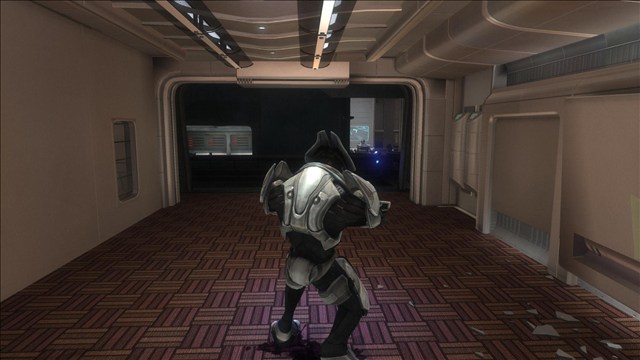 N6-ARC-99 severely damaged this B.O.B.'s suit while extinguishing its life:
Nightfall:
N6-ARC-777 eliminated the B.O.B. #6 that overlooked the first settlement:**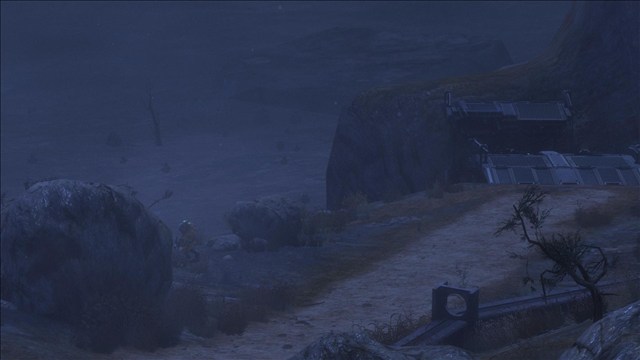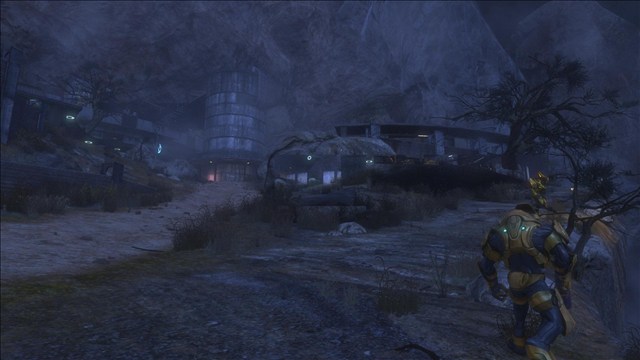 As per my request, this quick encounter ended with a fully intact suit: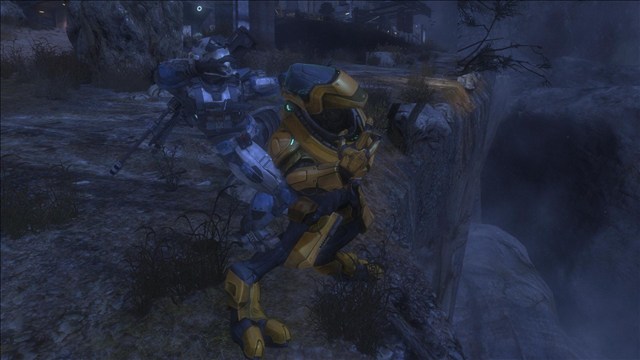 2 N6-ARCs discovered #7 at the damn where some humans were protecting their steads: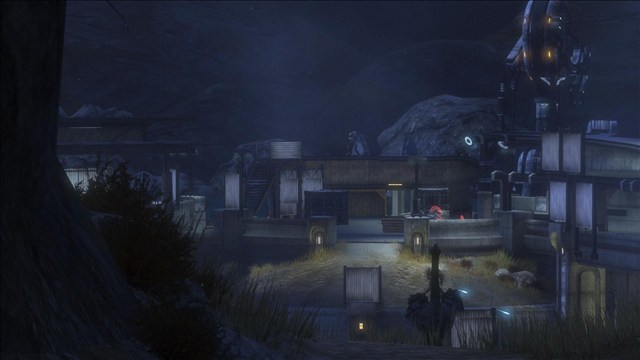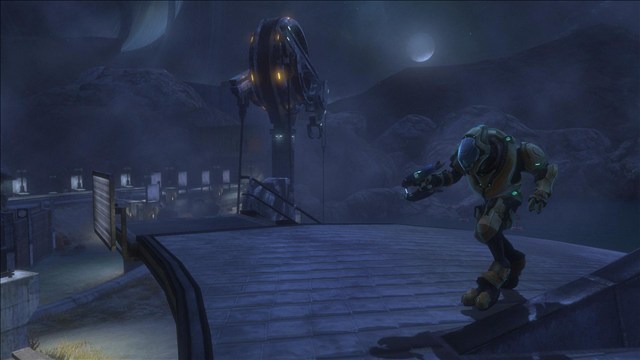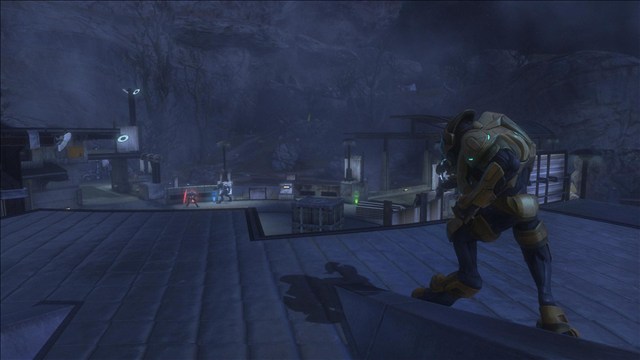 N61-ARC-360 and N62-ARC-360 entrapped #7 with a cunning double-shot formation using the Colonial Militia as bait.It was as though they felt the strength of #7, for the required firepower to slay this creature was immense. I, Thanos, hope to find others with such potential: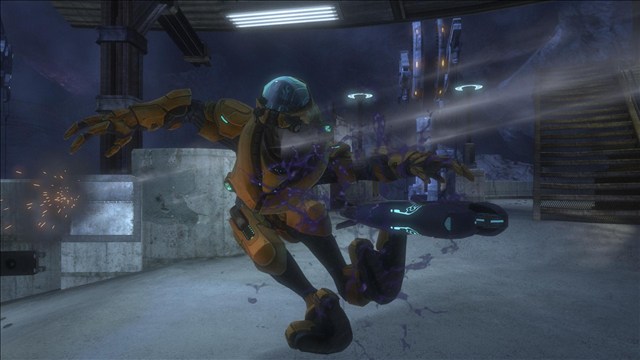 #8 patrols the the generator station at the the old powerhouse. N6-ARC-54357 was able to dispose of this B.O.B.:**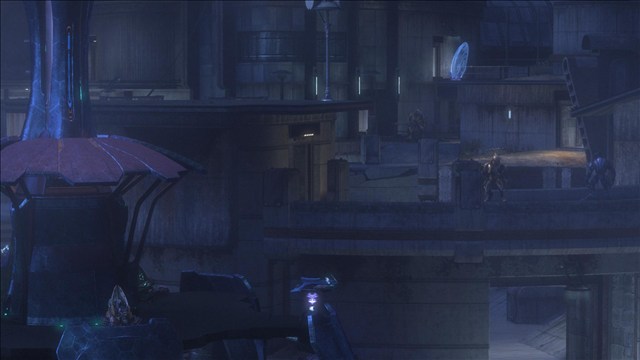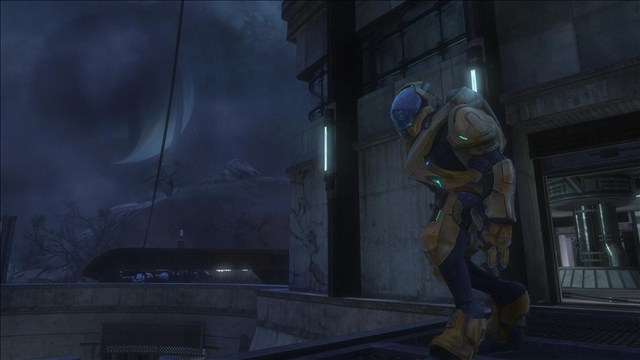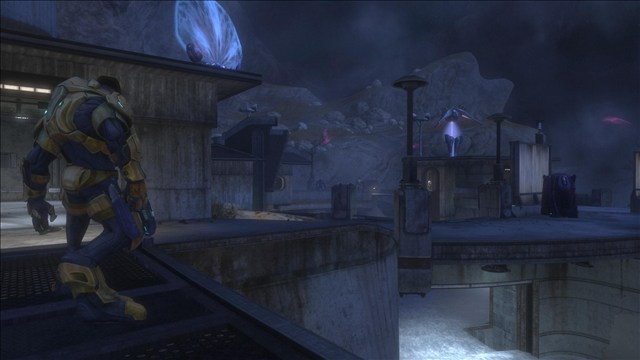 This N6 swiftly assassinated #8 with extreme prejudice. A most notable kill: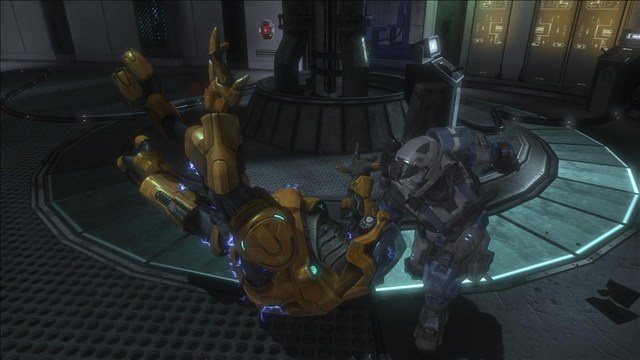 Tip of the Spear:
The most elusive #9 chose the setting sun as its time to shine. Atop the ramp like cliff to the left when rounding the bend to the first Covenant AA-turret: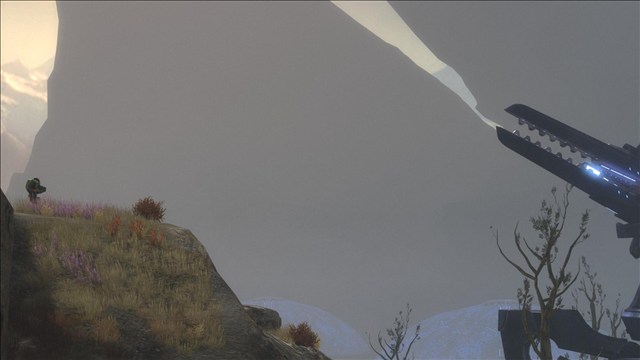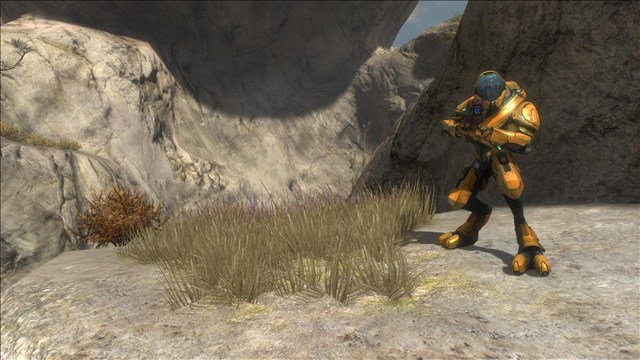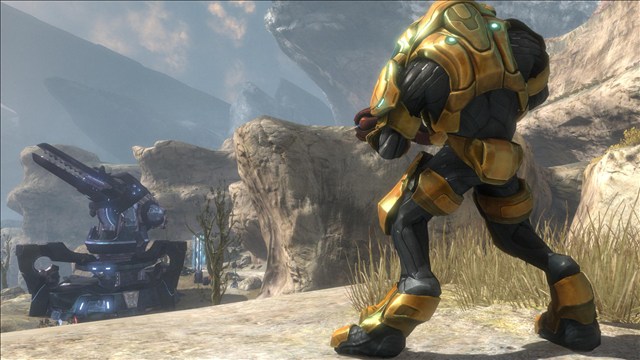 So powerful was it that it survived a salvo from a rocket-'Hog. Its shields however did not and so the kill was N6-ARC-360's: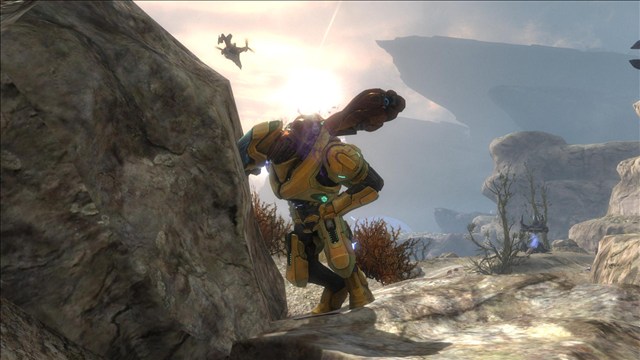 #10 of reality 49071 stood guard overseeing the crashed Falcon. Armed with an insidious radioactive device it attempted to ensnare this N6-ARC:**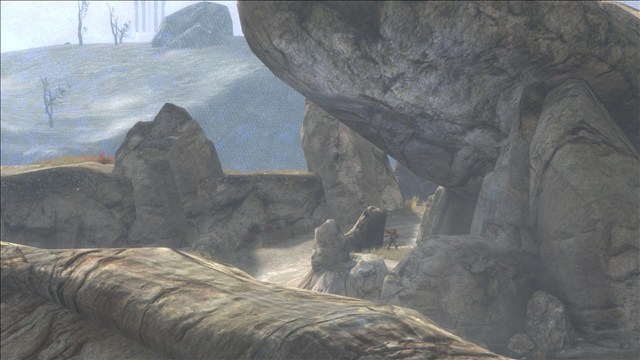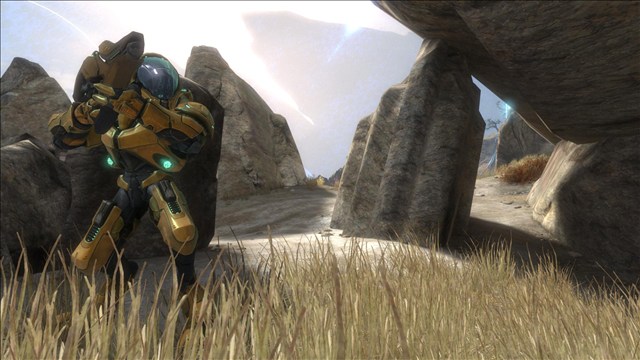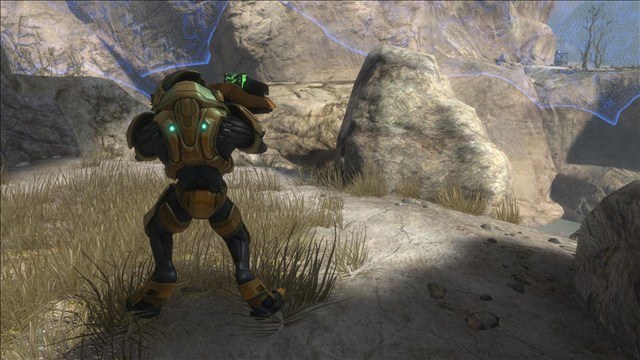 The powerful weapon was useless without aim. Missing the first shot proved to be the fatal move of this B.O.B. It was struck down by a much lesser weapon but more devious foe: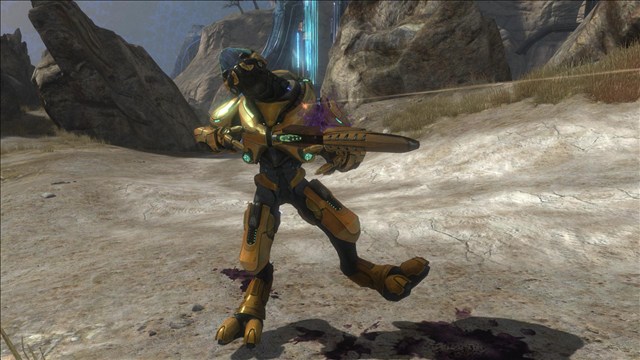 Long Night of Solace:
#11 joined its fellow Sangheili by assaulting the beach, and the in death, as N6-ARC-2020 made their its toward the launch facility:**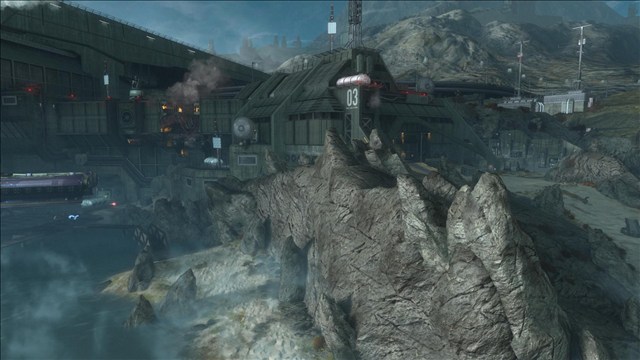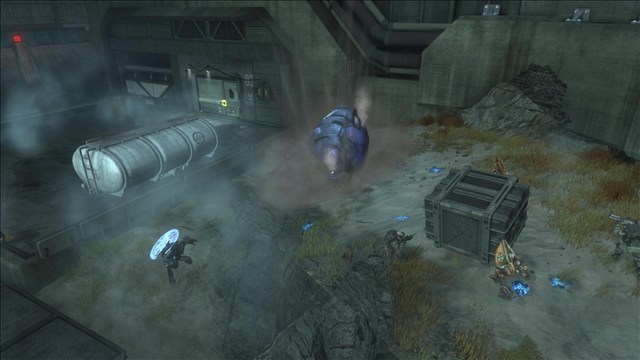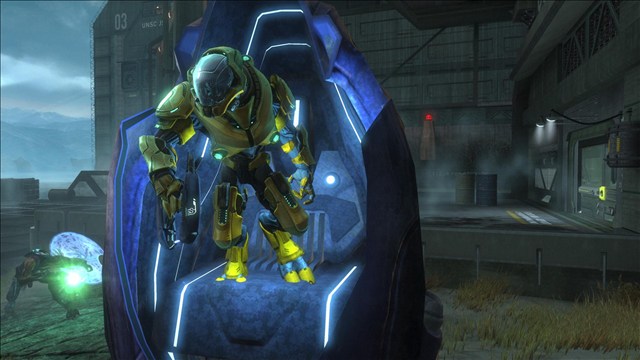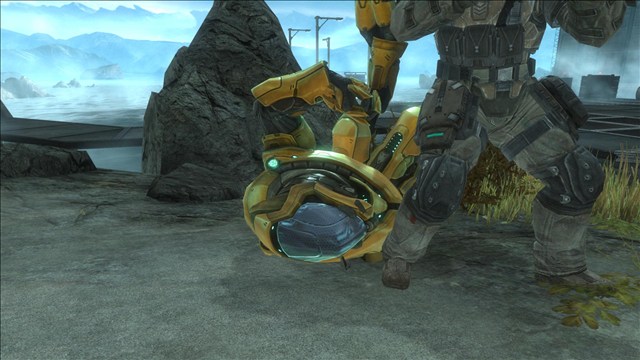 B.O.B. #12 was piloting the Long Night of Solace in reality 1807: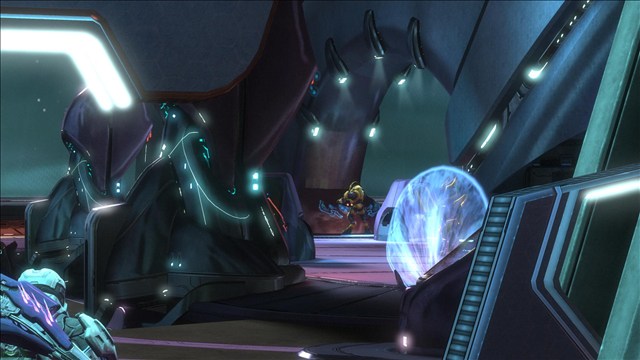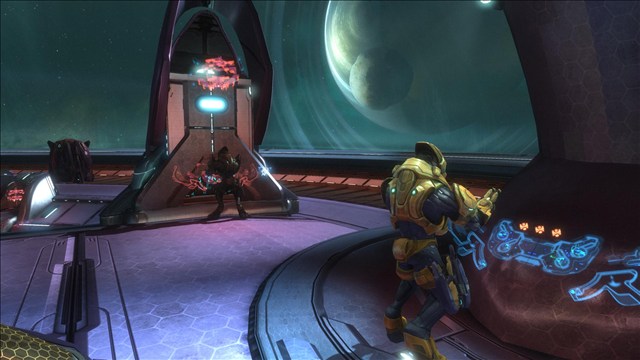 N61-ARC-1807 and N62-ARC-1807 reported exterminating #12 moments before contact and all data was lost. Their last known location was on the bridge of the Long Night of Solace before its fortuitous destruction. It was discovered that N62-ARC-1807 had directly breached the temporal-phase unit and the resultant explosion destroyed the entire solar-system. I, Thanos am impressed by such destructive potential: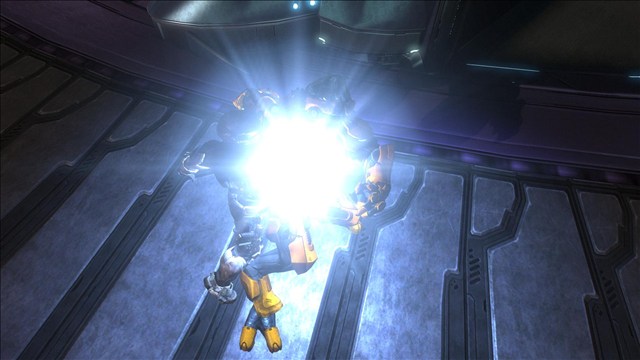 In this reality, #13 was espied upon by N6-ARC-33 high and to the left when the main hangar. It can appear either when you first enter it (to let Jorge in) or when you re-enter it (to regroup with Jorge). Up by the NR depot, this one proved to be no match for even a single N6: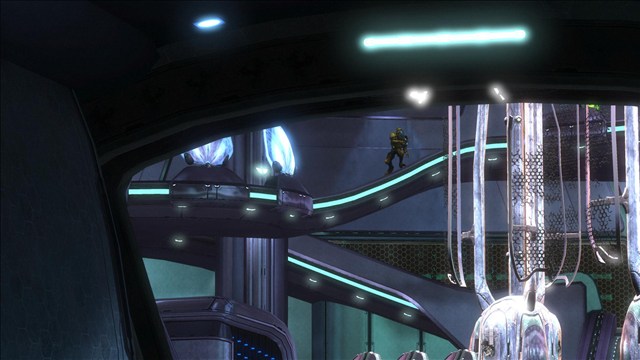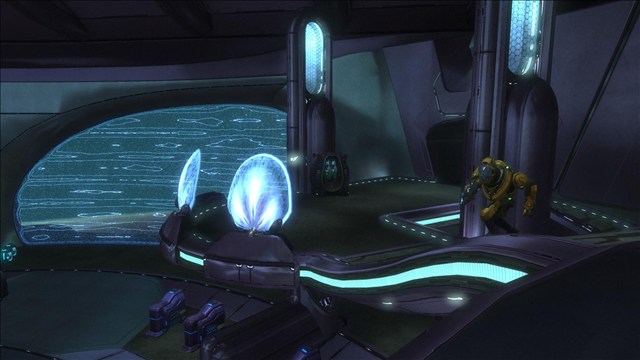 #13 grasped for breath as its journey ended. A responded denouement for such an abject specimen. Reaching out for life in the end. If it was deserving, it would have taken it:
Exodus:
As N6-ARC-7530 encountered some civilians, #14 flew in for a reconnaissance mission:
My servant however had recently found a weapons cache and upgraded its armament: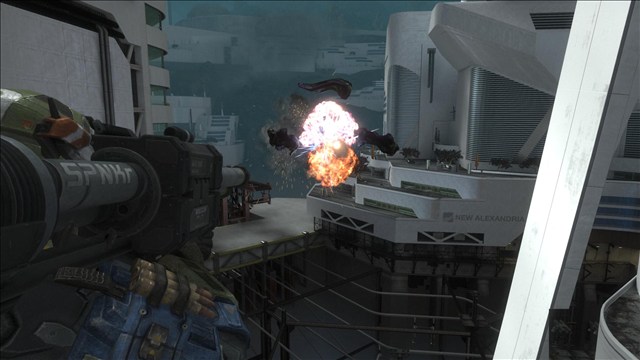 #15 attempted to down N6-ARC-9999 as he escorted civilians from the city en-route to secure 2 AA-Turret: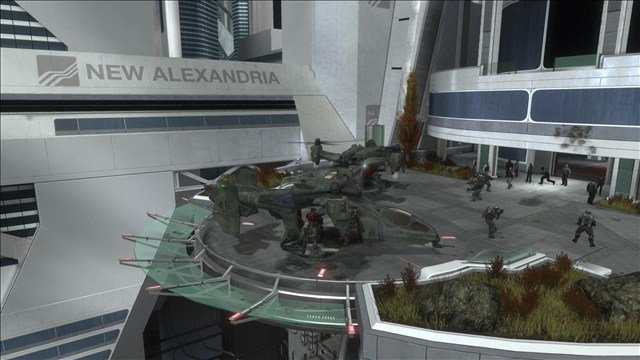 It entered the airspace from down and right from the landing platform, when looking out onto the city: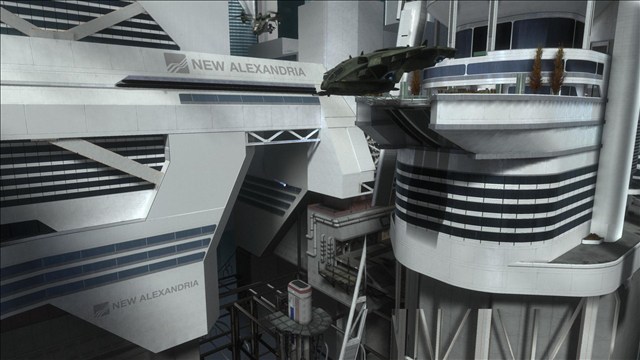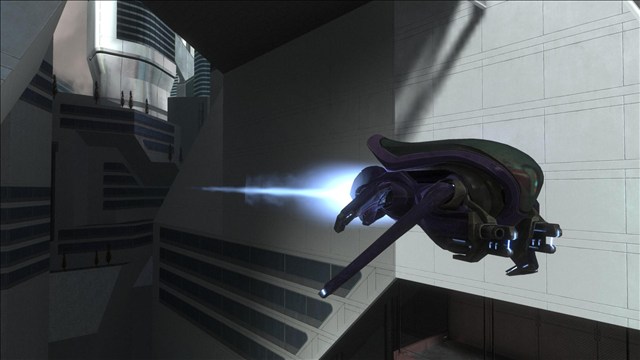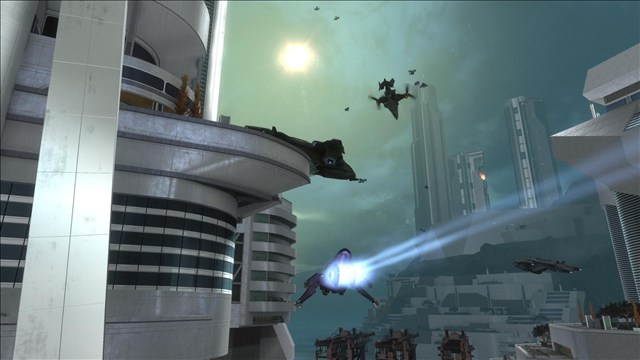 Banshees' light armor seeming are ineffective against the hairless apes' primitive ballistic technology: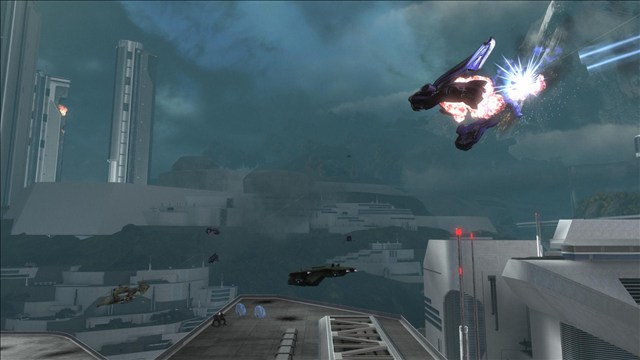 New Alexandria:
Most excellent was this hunt. While the Banshees are drones, controlled by the nearby Covenant cruiser, there is but one controlled by a B.O.B. #16 is rumored to appear after after completing an objective and will fly in from the edge of the map very low:**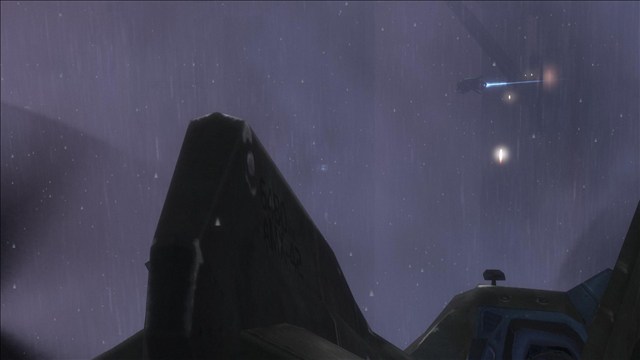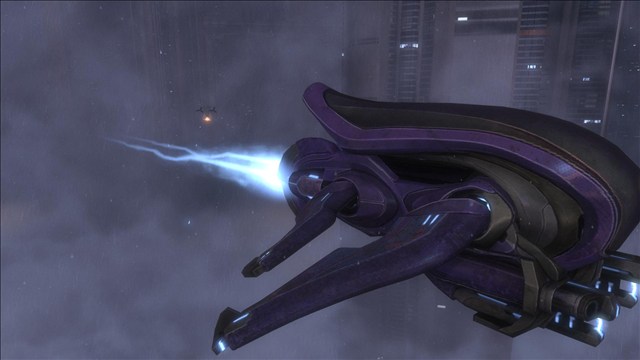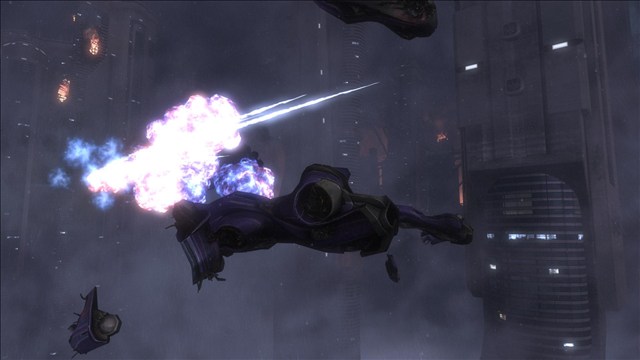 The Package:
#17 waited for N6-ARC-343's return to Sword Base: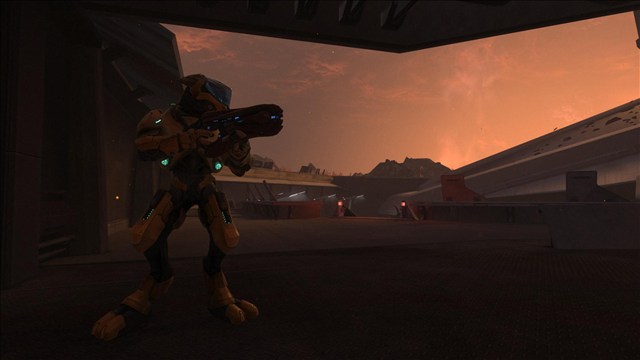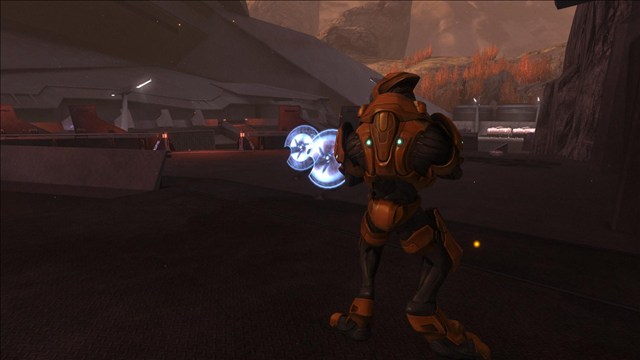 Before #17 could contemplate its future, its past flashed before its eyes: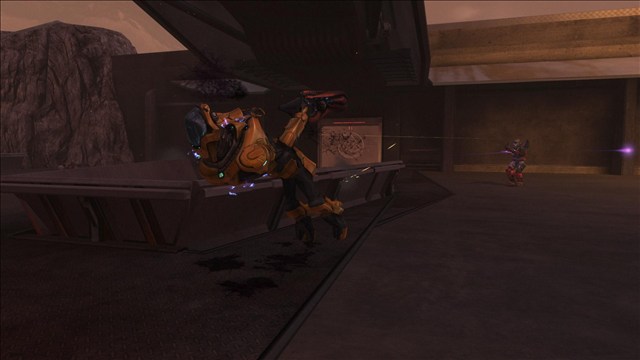 The last obstacle before Dr. Halsey's elevator was #18 for N6-ARC-2401. This one attempted to steal a data-pad but was unsuccessful in escaping with its own life: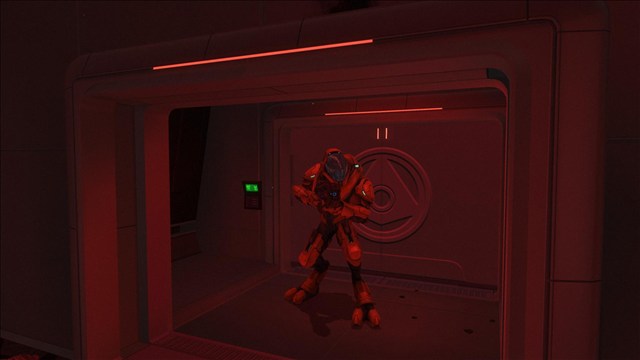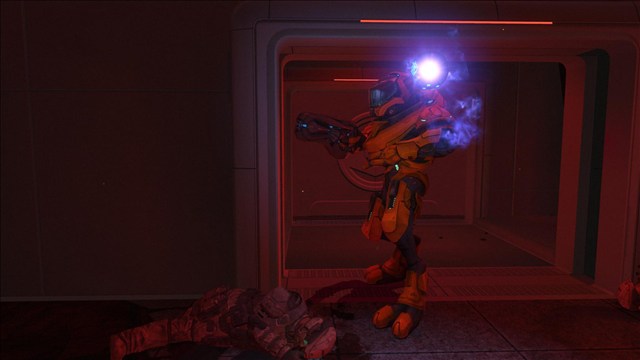 My most favorite of kills, a plasma device stuck to the victim's cranial encasement: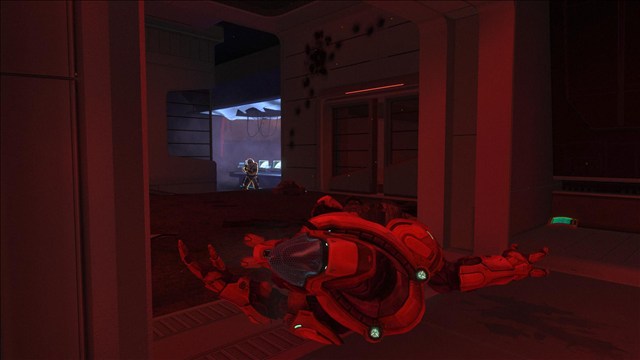 N6-ARC-616 extinguished the life of B.O.B #19. during an assault on a Dr. Halsey's laboratory. It was deployed by a Wraith carrying Phantom during the final wave of attacks: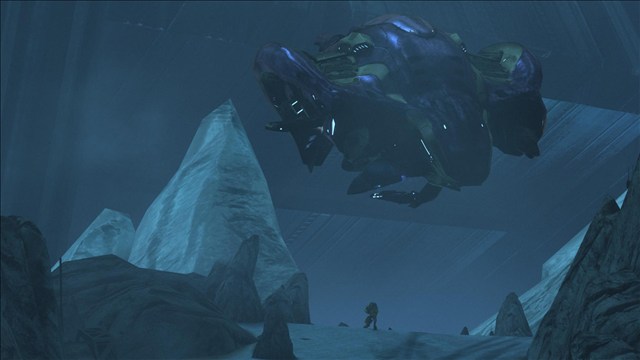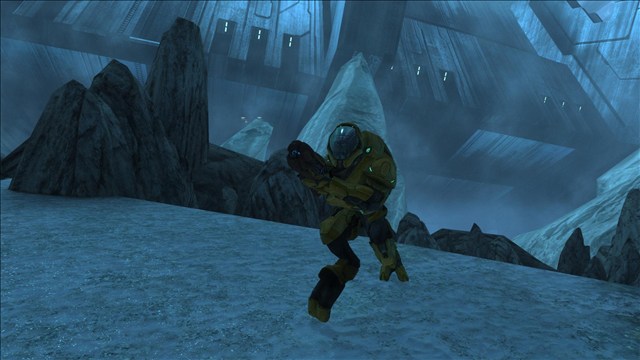 This reality's solar-system was erased from existence when N6-ARC-616 attempted to use a highly volatile and powerful plasma weapon to terminate #19: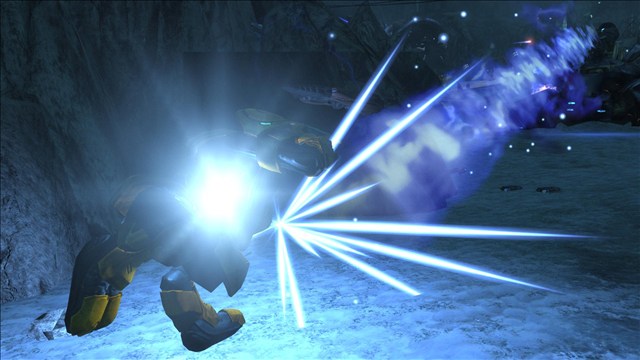 The Pillar of Autumn:
#20 surveyed the bone-yard of scrap metal that blocked N6-ARC-6909's journey. Viewed far and down-right when exiting the canyon walls, under the decommissioned vessel:**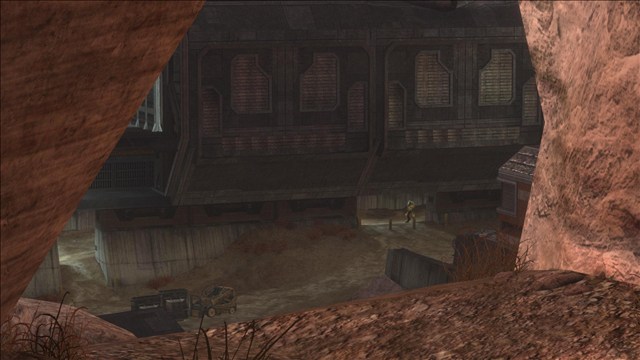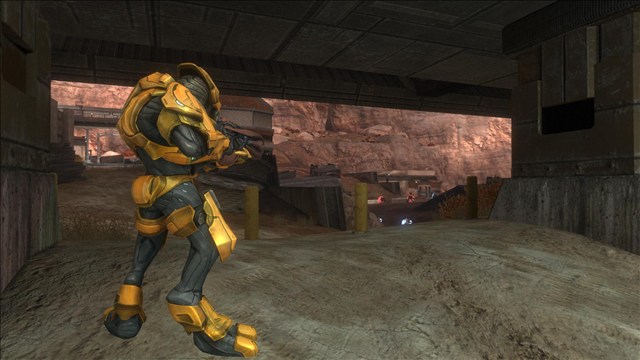 So powerful was this one that it required 2 direct hits from a most powerful energy weapon. The temporal-phasing unit was not damaged: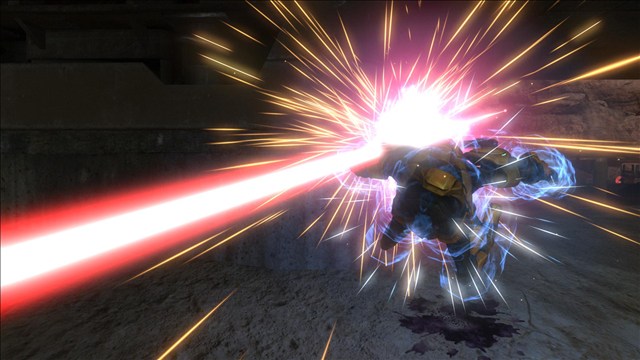 B.O.B. #21 attempted to ambush N6-ARC-49 but was found without cover: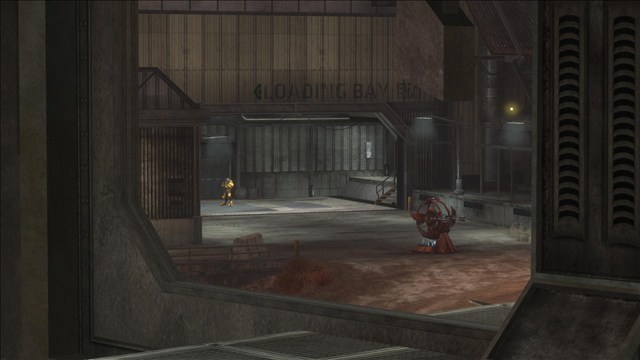 Shot through the heart and I, Thanos, am to blame: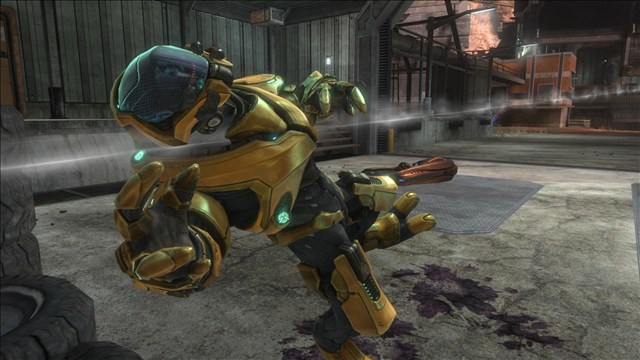 Lone Wolf:
Encountered during the seventh assault, this Legendary B.O.B. chose a most eloquent weapon to face N6-ARC-1011: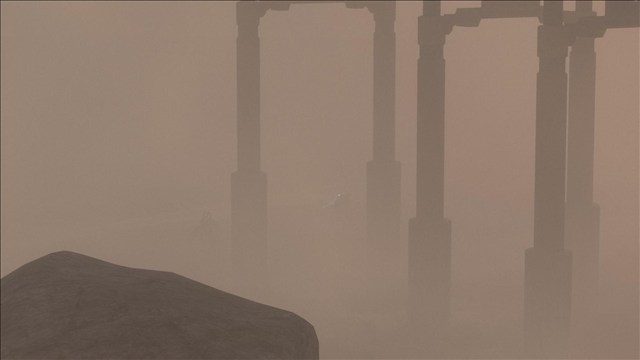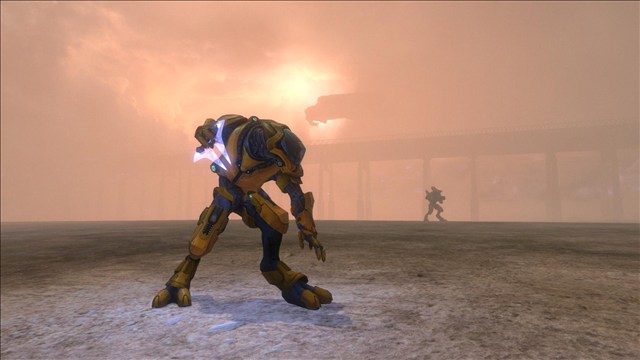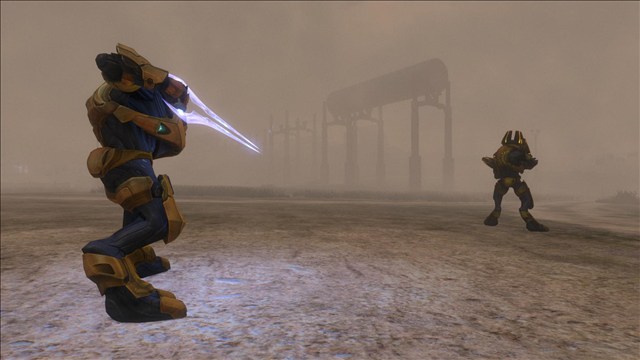 #21 was armed only with a melee-weapon and I, Thanos, keep all 3 pieces on the wall. This N6 cleverly countered #22's death-strike by turning its own weapon on itsself: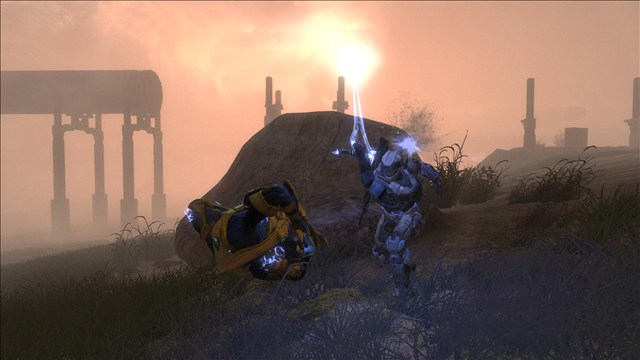 Devil Mingy, my new Dr. Mindbender has found a way to humor me with their presence
here
. I find it fitting that they all have a date with her, my love.
He has also recovered a few specimens himself. Amongst them appears to be evidence that their reality-phasing devices can have adverse effects when damaged: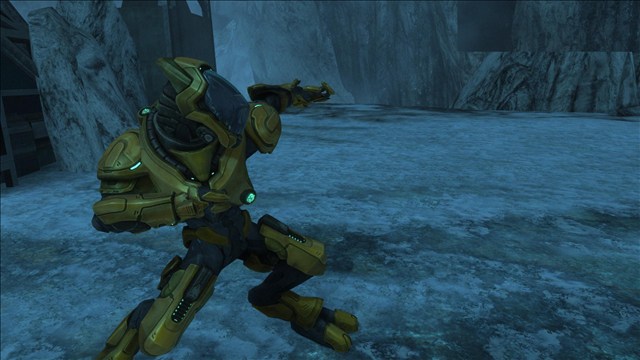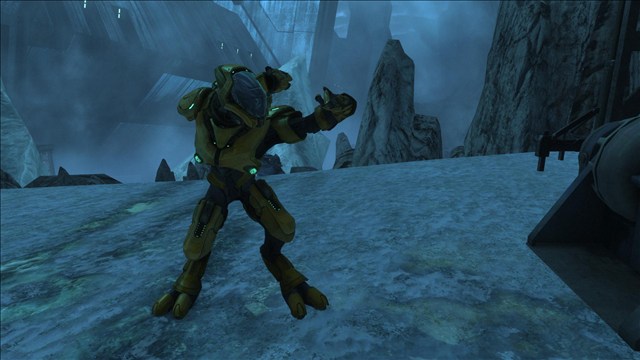 Last edited by Thanos of Halo on Fri Dec 23, 2011 1:08 pm; edited 72 times in total